ANCHORS AWEIGH
Who Are We?
AAB is a remote, telehealth private practice that provides affordable mental health care to all Bahamians. Anchors Aweigh provides a safe haven for you to pull away from your worries weighing you down and anchor yourself in a redefining therapeutic journey. An anchor can do one of two things - it can be a burden or provide a sense of stability. The only difference? Perception. Our goal is to help you release yourself from the burdens and create a safe space that is unwavering. All aboard, Anchors Aweigh Therapy Services. Bringing you the self-awareness and compassion to navigate your own life.
What Makes Us
Different?
Our therapeutic experience is defined to match our client's lifestyle. We offer either 30 minute consultations or 60 minute traditional therapy sessions. Our 30-minute consultation is targeted at skill-building, progress check-ins and convenience. This time-frame may be preferred for clients that cannot initially find that full hour in their week to give for therapy. We do not believe that time should be a barrier to therapy. Our traditional 60-minute session allows treatment to take a holistic lens and provides your therapist with a more detailed conceptualization of your presenting problems. Whether you choose 30 or 60 minutes, you and your therapist will collaboratively weigh these options during your initial visit.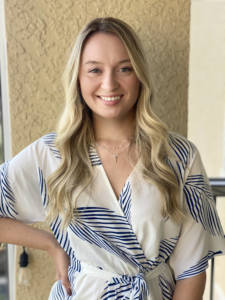 Meet The Founder
Hi I'm Kristyn
Kristyn Burrows is a Registered Mental Health Counselor Intern in the State of Florida and a National Certified Counselor. Kristyn received her Bachelor's of Arts in Psychology from the University of Tampa, and her Masters of Science in Clinical Mental Health Counseling at Lynn University.
Her empathetic nature and genuine desire to help others are evident in her counseling approach. She strives to create a safe and non-judgmental environment where clients can openly express their thoughts and emotions. She employs evidence-based practices and tailors her interventions to meet the unique needs of each individual.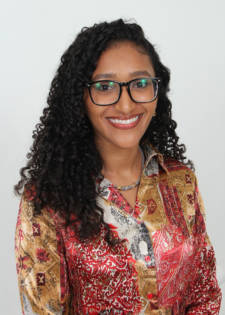 The Right Psychologist
Hi I'm Emma
Emma Tuletta, aka ``The Right Psychologist,`` is a Bahamian Clinical Psychologist and certified level-II solution-focused brief therapist who is passionate about helping individuals, couples, and families through therapy and mental health workshops. With a compassionate and personalized approach, she aims to guide clients towards self-discovery, growth, and healing, using evidence-based methods. Emma has extensive experience in private and public psychological practices and co-hosts the Adulthood Loading Podcast. She holds a Bachelor's degree in Psychology and a Master's degree in Clinical Psychology from The University of the West Indies. She has also completed advanced training across the U.S. and Canada in a variety of areas, including strategies for resolving trauma, suicide intervention, anxiety and OCD management, dialectical behaviour therapy, and more.
Contribution & Well Being
Hi I'm Jadetra
Dr. Jadetra Ingraham, a Clinical Psychologist, holds a Bachelor's degree from St. Mary's University and a Master's degree in Mental Health from London Metropolitan University. With over twelve years of experience, she has worked in various settings, including inpatient facilities and outpatient clinics. She completed her Doctorate in Clinical Psychology in 2022. Dr. Ingraham has received extensive training and mentoring, specializing in individual and group therapy. She actively volunteers with nonprofit organizations, focusing on issues such as domestic violence and social inadequacy. Her goal is to contribute to community development and improve the well-being of individuals.